JEROME GHOST TOURS
Q. Why book a tour with Jerome Ghost Tours?
A. Simple, we are the only tour company who has access to exclusive locations such as the Haskins House, Old Jerome High School and Auditorium which is a customer favorite. Therefore, we can take you to offsite haunted locations that nobody else can. While we take you to Jerome's best haunted locations through our exclusive contracts, our prices are cheaper than others when comparing a similar product so you get more bang for your buck.
In addition, we want to give our guests an interactive hands on experience which is why we provide every individual guest with their own piece of hi-tech ghost hunting equipment unlike others who only give out equipment upon request or hand out limited resources to share. Furthermore we sanitize every piece of equipment after each use so rest assure each device you receive will be cleansed to the fullest. Speaking of hi-tech equipment we carry the largest selection of hi-tech ghost hunting equipment Want to upgrade or add on equipment to your experience like the pros from Ghost Adventures? No problem, take your pick from our arsenal and gear up with SLS Cameras, FLIR Thermal Image Readers, REM Pods, EM Pumps, Bionic Ears, Night Vision Cameras and more! We also rent equipment our over night so you can continue your ghost hunt back at your hotel if you so desire.
Furthermore, our trained and experienced ghost & history tour guides are excited to make your experience one worth remembering. Our information is pulled from the Jerome Historical Society archives and one on one sessions with the archives manager so our historic information is accurate. The best reason to choose us is for our mascots Rue (french bulldog) and Motsumi (gray tiger tabby) who hangout in office with us 🙂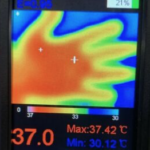 Book an exciting Ghost or History tour in the wickedest town in the west. We offer the best ghost tours Jerome, AZ has to offer with a wide selection of ghost hunting equipment. Join us as we commune with spirits using our high tech SB 11 Spirit Boxes, or our Flir Thermal Image Readers. Our haunted tours are not for the faint of heart!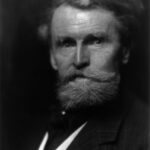 Exploding with rich history Jerome tells a story that helped shape the modern world. The United Verde Copper Company was the largest producer of copper in the world at its peak production during the World Wars, making Jerome instrumental in the development of the country's lighting and warfare. The United Verde Copper Company was owned by the copper king William A. Clark a powerful, influential, ruthless 19th century American robber baron. At the time of his death, in 1925, he had acquired a net worth of 150 million dollars, the equivalent of 2.2 billion today. His peers would include JP Morgan and John D Rockefeller.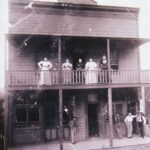 Jerome captivated the minds of entrepreneurs looking to strike it rich and rebel outlaws alike. One such rebel was Billy the Kid a young outlaw who earned his ranks before the age of 21 and inspired the movie Young Guns portrayed by Emilio Estevez. Over run with miners, boozes, gambling and riches the ladies of Jerome took a piece of the pie as well. Home to more brothels per capita than anywhere else in the country, Jerome made its mark for more than just copper and gold. Folks, this is the real wild wild west where the law could be disputed with a sleight of hand hand and 6 shooter. 
                            We welcome your visit to Jerome and look forward to sharing some western thrills and ghost chills, so get on that dusty trail and book a tour online!